FREE SHIPPING ON ORDERS $150+ IN THE USA!!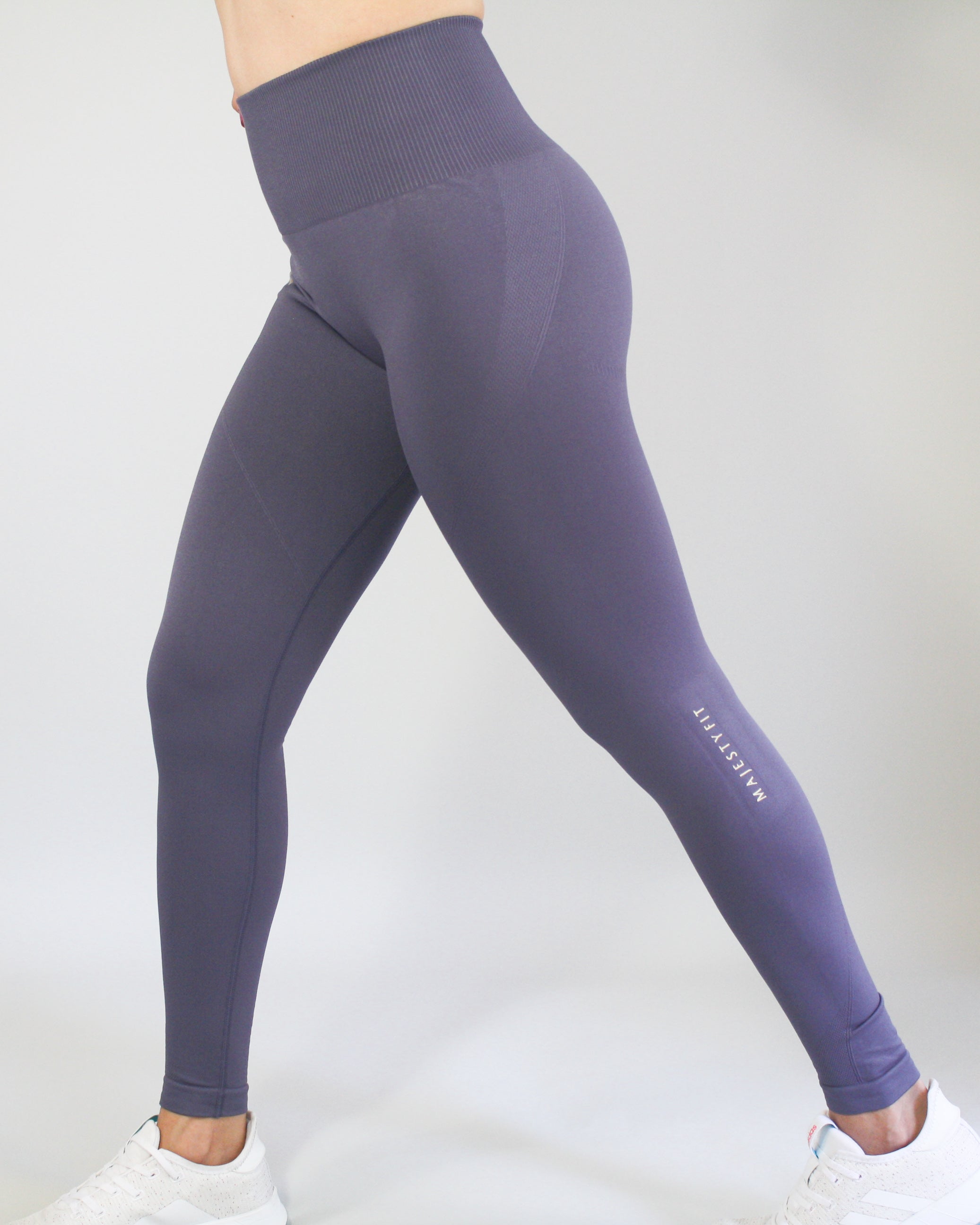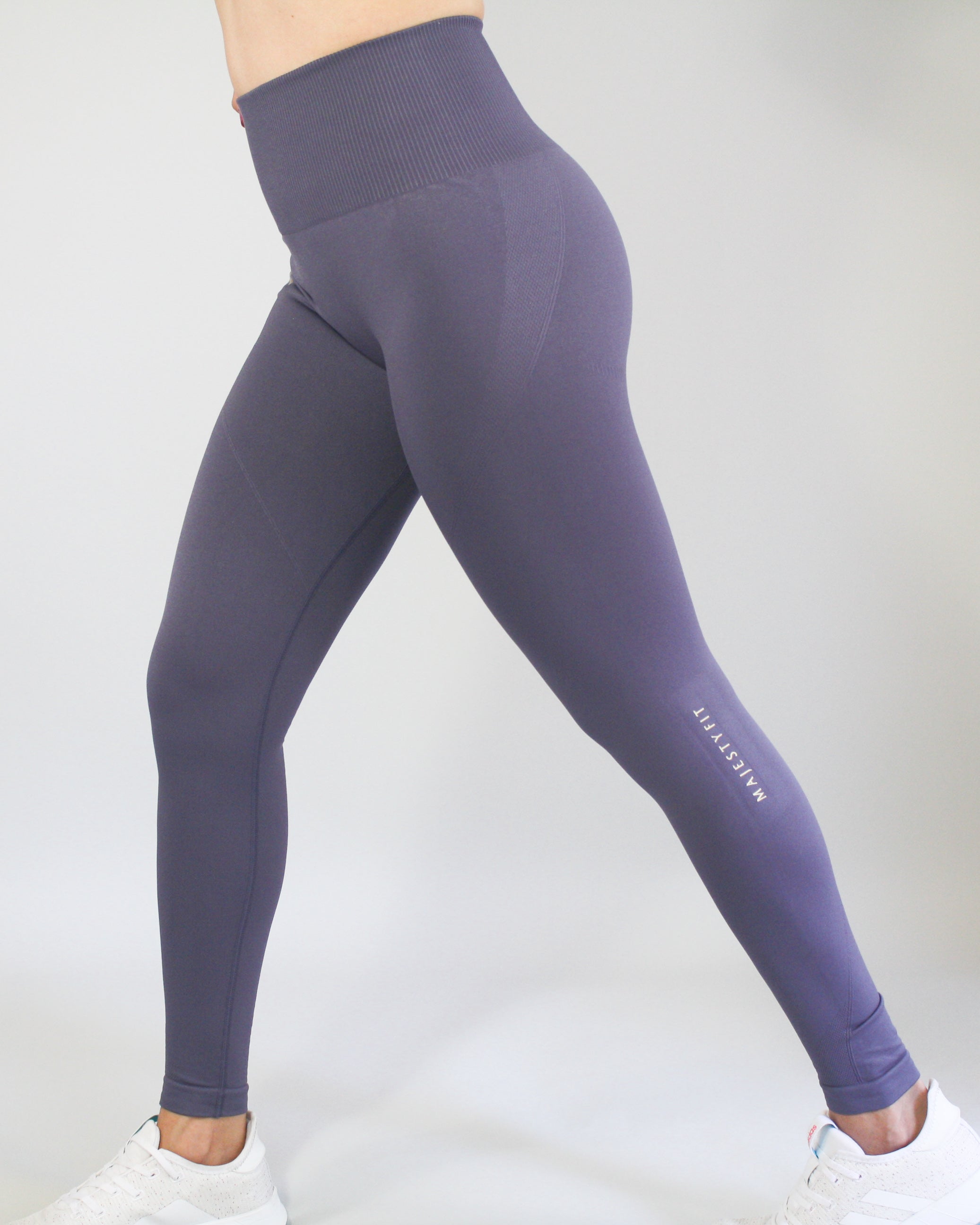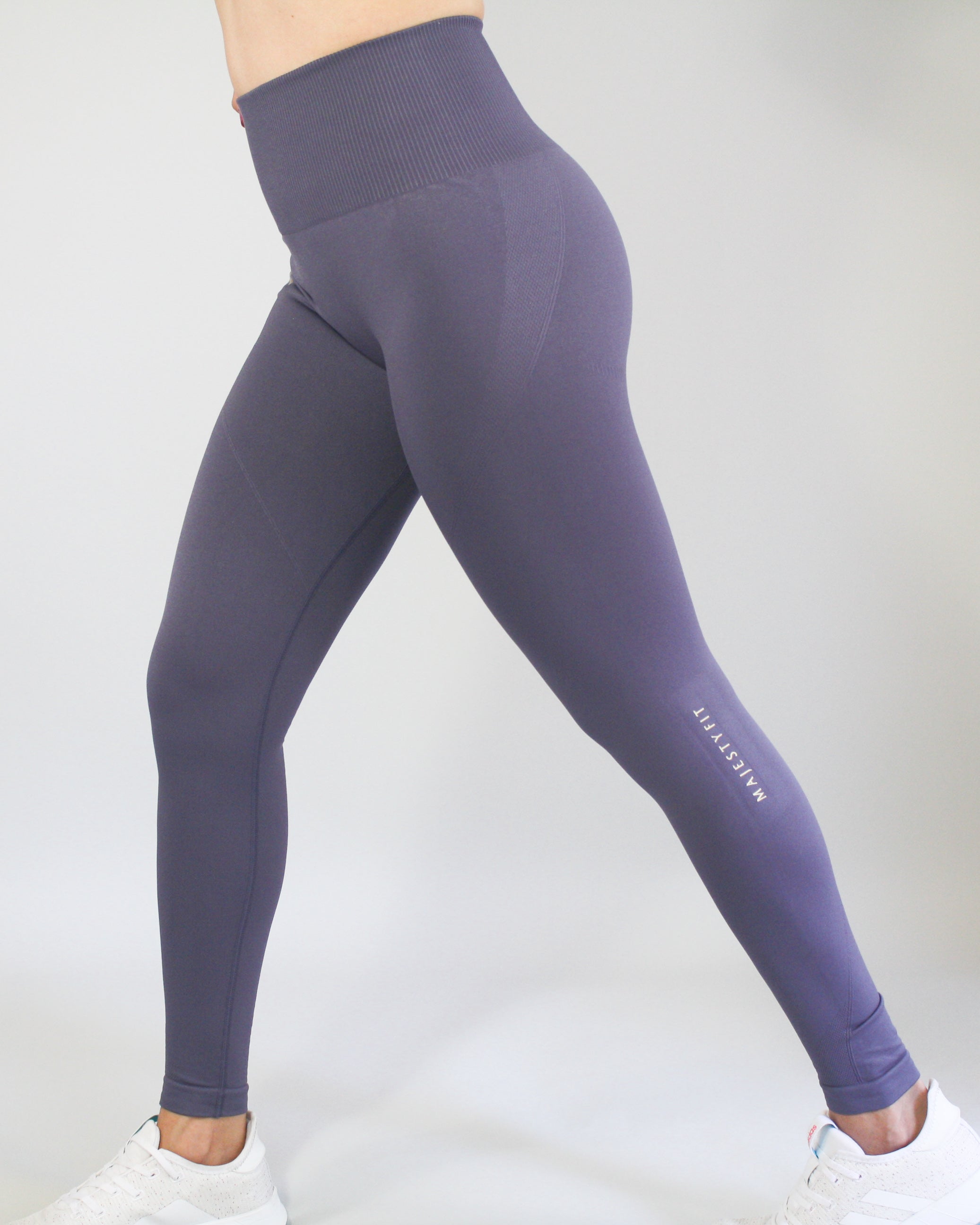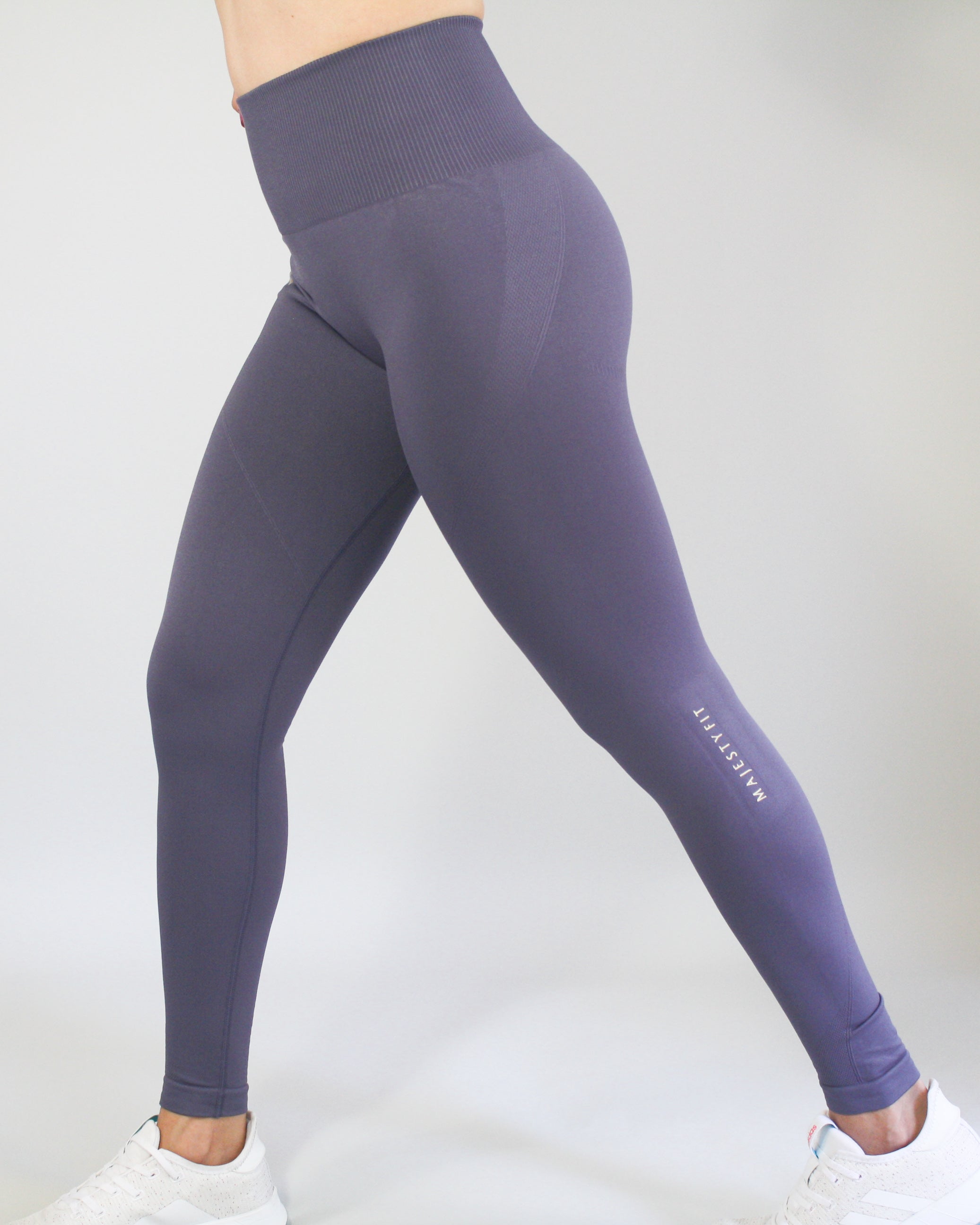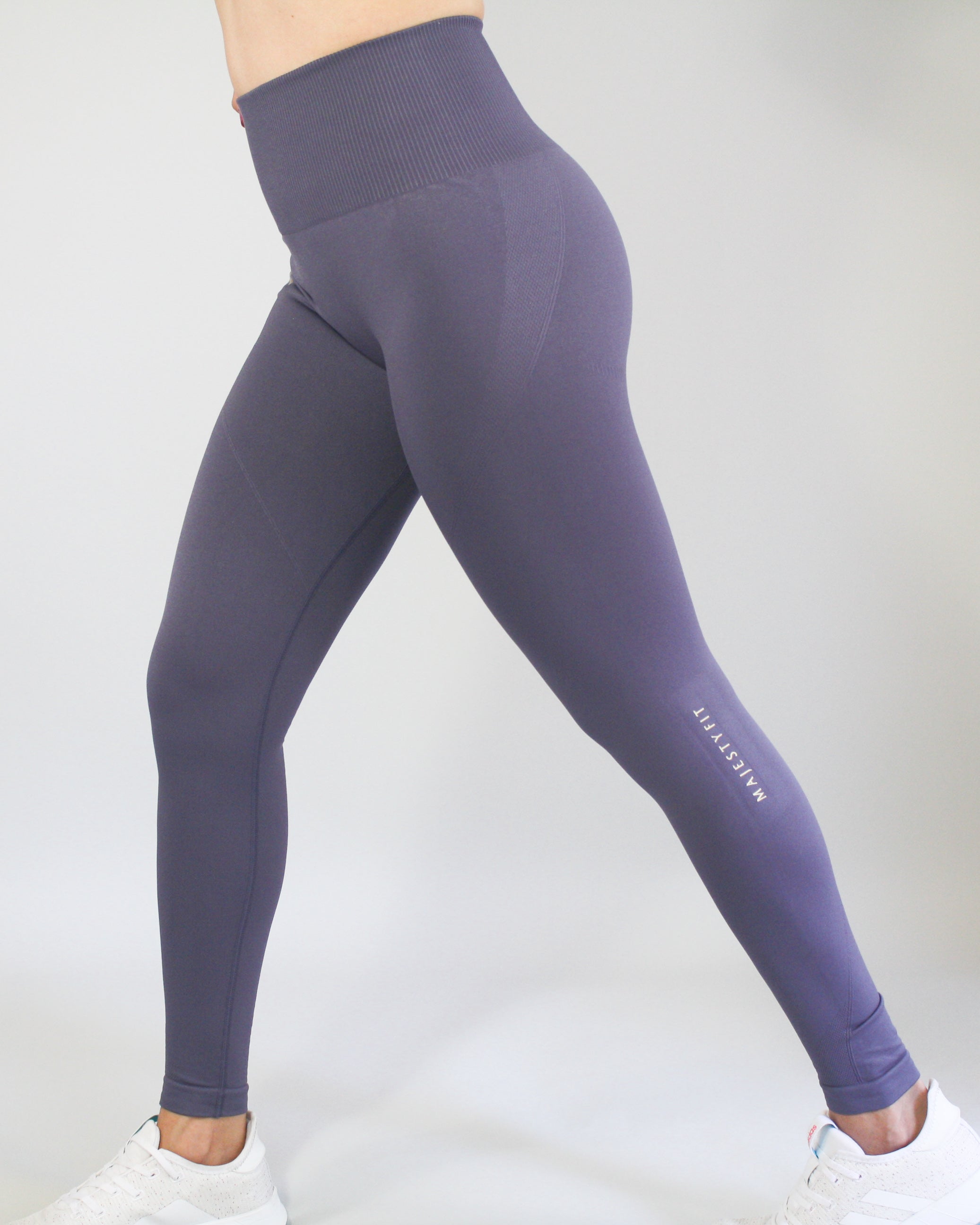 Heiress Seamless Yoga Leggings - Slate Grey
FIT
- Ribbed compression waistband
- High rise fit
- Seamless knit
- 87% Nylon, 13% Spandex
- Crown logo on the hip, "Majesty Fit" on the leg
- Compression fit for stylized look
- Lightweight, flexible material that fits all body shapes
- Breathable moisture-wicking fabric for enhanced performance
- Subtle contouring textures
- Model is 5'2 and wears size S
Two words: Extreme Comfort. The Heiress Seamless Sport Crop molds and stretches to your body flawlessly to provide optimal support and comfort. Get the most out of your look and performance. 


WASHING INSTRUCTIONS
- Wash colors separately 
- Machine wash cold and remove immediately
- Use a dedicated wash bag
- Do not bleach 
- Do not tumble dry
- Do not iron
- Lay flat when drying
- Do not dry clean
- Do not dry in direct sunlight

PERFECT!💜
These leggings are tide but I still can breathe and move well. They are super high waits which I love it, cause it compres my Tummy. They are squat proof 🍑. During my workout I don't have to pull them up because they stay where they suppose to be😍. GREAT LEGGINGS
I really love my set
I really love my Majesty red color. It matches with my skin tone, and it fits my shape. The high waist makes me look great. Also, I love the quality and how comfortable it is! It's not see-through at all. I really love my set.
I love the design. These leggings are really good and comfortable, and the fabric is really good quality and the stitching is well done. The sizes that they show in the website are correct. Without any doubt, I recommend this brand.